Posted by justin on 14 Feb 2008 at 01:05 pm | Tagged as: adventure day
This last weekend, I got the opportunity to shoot some photos of Bill FitzGibbons' recent work Katonah Lights at the Katonah Museum of Art in Katonah, New York. (Can I say Katonah again?) Creighton Michael & Leslie Cecil were amazing hosts for the weekend, and I can't say enough nice things about the show (Shattering Glass: New Perspectives). I'm a longtime fan of innovative glass art after having taken a short study in borosilicate lampworking a few years back. The show did a good job of melding together increasingly versatile genres and styles of glasswork, from poured crystal rope to offhand glass jellyfish charged with neon and incorporating pyrex tubing. Bill's Katonah Lights, made up of glass L.E.D.'s pulsing to an elaborate 8 minute program, became really great ever-changing eye candy for the steady stream of traffic going down Route 22 in Katonah.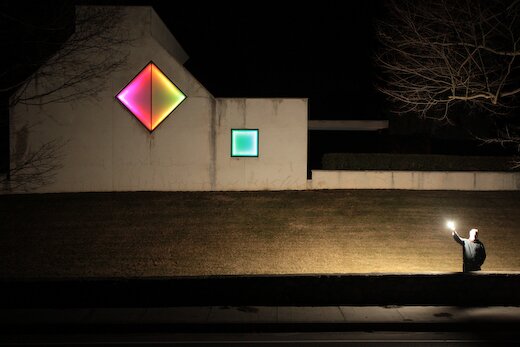 (thats Bill in the photo above)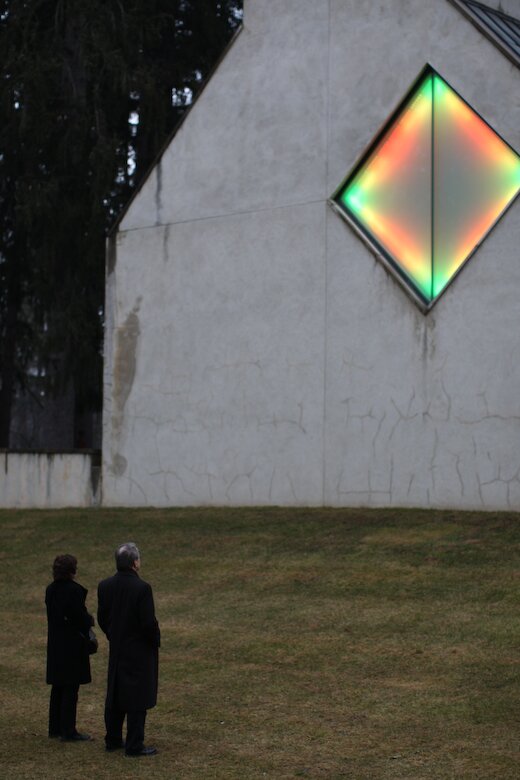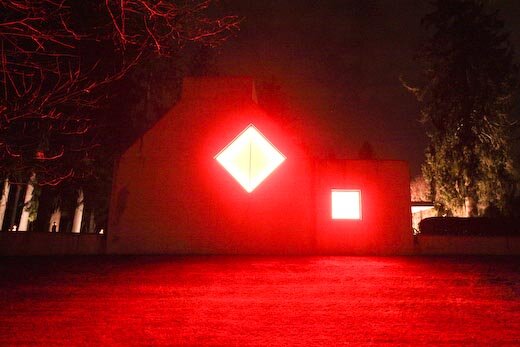 Katonah Lights will be on view @ the Katonah Museum of Art until Feb 24, 2008.
4 Responses to "Katonah Lights – Shattering Glass in New York."
Leave a Reply