Posted by justin on 02 Mar 2008 at 03:29 pm | Tagged as: art paparazzi, possibilities, sneak peeks, upcoming events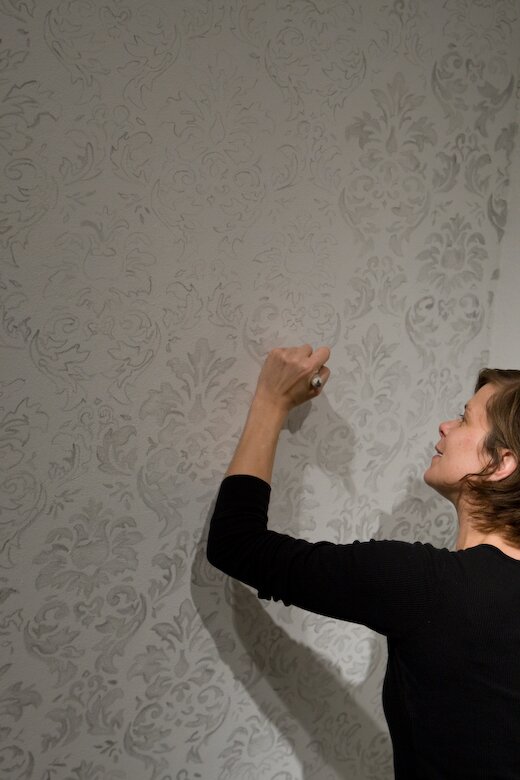 I snuck in and got a photo of SA's Karen Mahaffey working on her new show in Gallery 4 @ Blue Star yesterday. Its opening this coming Thursday March 6, 2008. The usual First Friday festivities will follow the next day.
3 Responses to "Sneak Peek – Karen Mahaffey – work in progress at Gallery 4"
on 15 Mar 2008 at 3:16 pm #




pedestrian-only

on 02 Mar 2009 at 5:26 pm #




Le Bar-sur-Loup




it was quite painful when i had to paint over this piece, but that's what blue star was paying me for.
Leave a Reply