Posted by justin on 22 May 2009 at 01:29 pm | Tagged as: adventure day, art paparazzi, performance art, possibilities
Nate Cassie gives Jonathan Monk a haircut, prior to the opening of "Rew-Shay Hood Project Part II," at Artpace.
(photo by Justin Parr)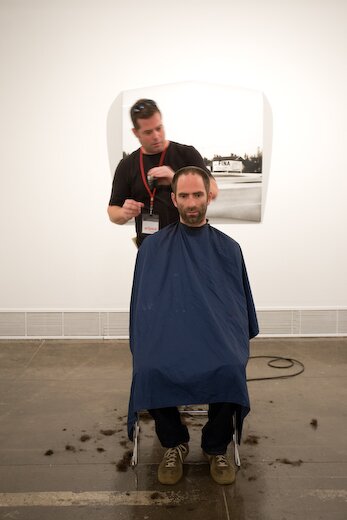 2 Responses to "Rew-Shay Head Project"
on 22 May 2009 at 4:55 pm #




This girl just asked me if I prefer legs or breasts. I said I'm more into shaved pussy.

Apparently this is not an acceptable answer at KFC.

on 09 Jun 2009 at 1:29 pm #




A can then expose B's penetration of C, hurting B-C relations.
Leave a Reply