Posted by ben on 13 Jul 2007 at 09:54 am | Tagged as: net.art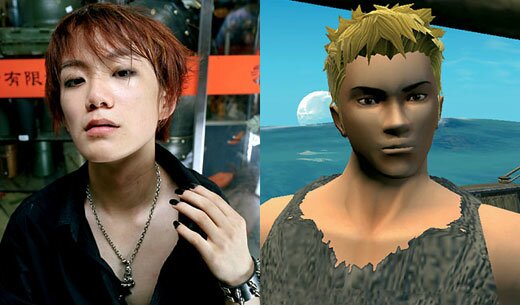 Via Andrew Sullivan I came across this cool NYT slideshow of people alongside their avatars on video games such as Second Life, City of Heroes, and EverQuest. A surprising number of them are accurate self-portraits (minus a few pounds, of course); but there a few cross-gender avatars and purely fantastical characters. Edward Castronova made a name for himself studying the economics of EverQuest; perhaps there's a similar opportunity for someone to study the psychology of avatar construction. Oh wait…
One Response to "Second Self"
on 16 Jul 2007 at 1:06 am #

michelle




and i quote…[from the psychology or the "tragic" tendency towards avatar backgrounds]
Arthas ninja'd my thorium!
ouch.
this either means there some serious underlying medical condition or its all getting a bit abstruse. you could also read it as art-has-ninja's my thorium [theorem?]

great link to nyt pics ben!
Leave a Reply