Posted by justin on 28 Aug 2007 at 12:35 pm | Tagged as: adventure day, art paparazzi, celebrity sightings, in yo face
So, it depends on who your list is made up of, but to some folks at La Tuna this past Friday night, it reminded them a little bit of of high school when they thought they knew somebody in the crowd..
he looks kinda familiar.. wait.. heres a Bryan De La Garza Polaroid of him :
oh wait.. here he is with Tori Amos.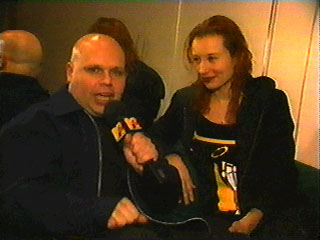 …
oh!
Now I remember.
what a wierd Friday…
4 Responses to "La Tuna celebrity sighting"



I must confess I don't recognize the celebrity (or is he supposed to be a "celebrity"). However, I certainly know a rather jaundiced painting of Selina in the Taqueria Guadalajara on Roosevelt when I see it.

(Oh, wait. A clue! Well, sort of. Hmmm…. I'm sad to say that even after a visit to Wikipedia to check up on Mr. Pinfield, I'm still not much more enlightened. So, yep, celebrityhood is a subjective realm.)




I'm just so happy that I got that painting of Selena on Emvergeoning, that I dont give a shit about anything else.




*that was a very very serious joke.

on 29 Aug 2007 at 8:27 pm #

Colonel D. Williams (Ret.)




Dood

Riki Rachtman looks REALLY different now. I hardly recognized him.
Leave a Reply