Posted by justin on 05 Jun 2008 at 03:07 pm | Tagged as: acquisitions, adventure day, art + bikes, art paparazzi, design, in yo face, rumors, silliness
public art? aqualung? pigeon coop? design by committee? I'm trying to get a good angle on it, but nobody seems to know ANYTHING about these. Pictured below, I've spent the last 2 months asking people "in the know," if they know of, or have seen these objects, to no avail. Do you know anything about these giant acrylic hollow boxes, sheathed in metal and bathroom tile on the fore-front of our walk through downtown to the Alamodome? I'm not sure of the exact install date, but I have seen them unchanged in their current condition since the 2 weeks preceding the Final Four basketball games that gripped downtown San Antonio for a week. Possibly its unfinished? ..or maybe I just don't get it.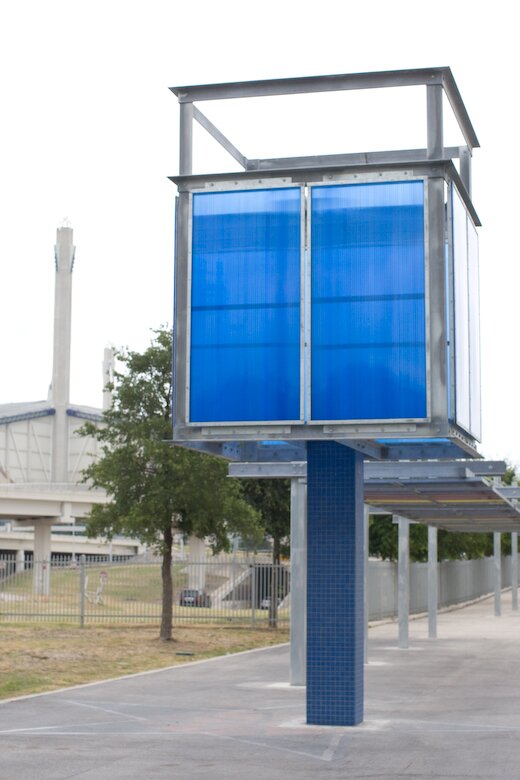 (more images by clicking below)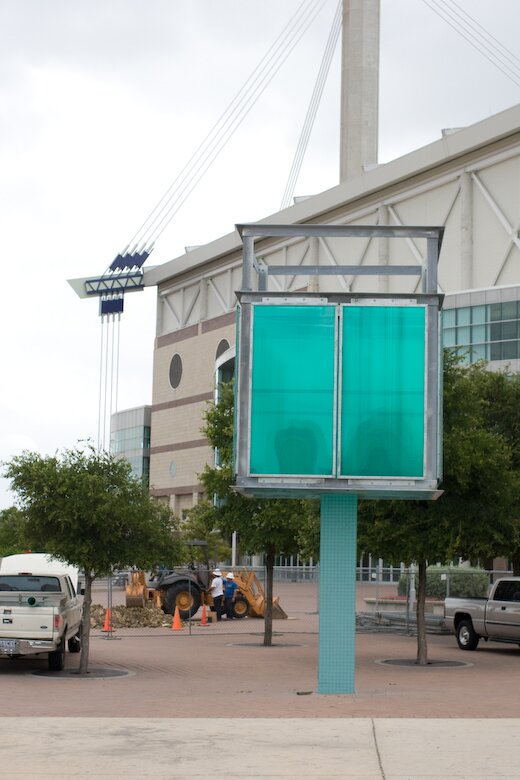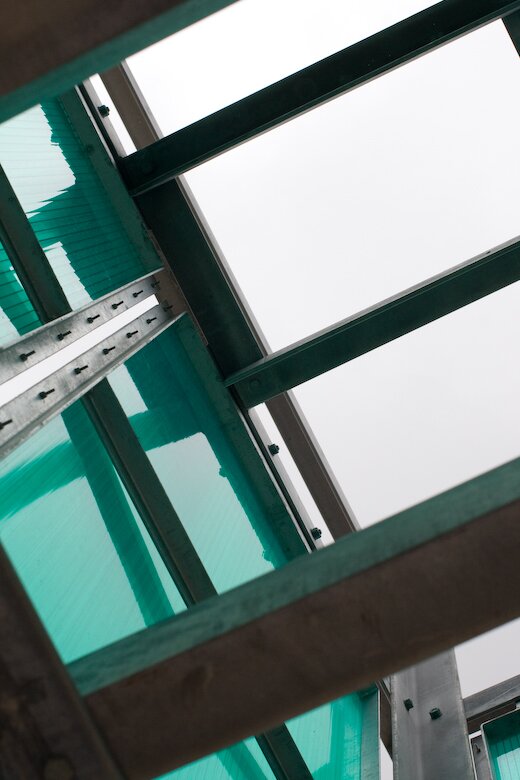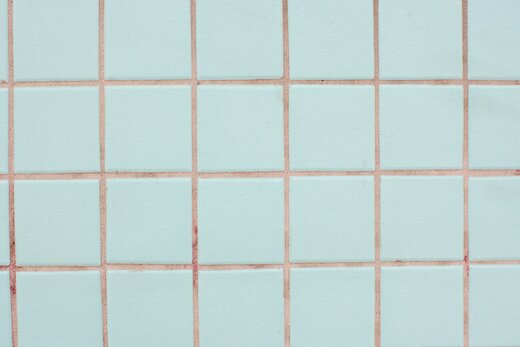 6 Responses to "mystery public aqualung?"
on 05 Jun 2008 at 4:09 pm #

hummmmmgry.




i hear tell from an unreliable source that it's all part of san antonio's tba celebration of ten years of innovative imac design.




Didn't Blue Star show this artist's work not too long ago? Ask Big Bill.




..he was one of the first people I asked, due to his involvement in the public art arena here in town.  He didn't know anything about them.

on 10 Jun 2008 at 8:55 am #

sy




A city staffer with Convention & Sports facilities reports that the boxes were designed by local firm Marmon Mok and contractor CA Landry fabricated and installed them.

"They are part of a pedestrian walkway project we initiated early this year. The boxes tie in with the colorful shade structure that stretches from near Bowie & Market to the NW corner of the Alamodome along the pedestrian walkway. It was meant to be both functional and artistic, with the large boxes serving sort of like visual cues to pedestrians of where the shade structure starts and where it ends."

on 10 Jun 2008 at 11:48 pm #




"free" users aren't a strain, they're typically involved in improving the product.

on 12 Nov 2008 at 11:21 pm #

hungry.




terrible.
Leave a Reply