Posted by michelle on 14 Apr 2007 at 08:07 pm | Tagged as: responses/reviews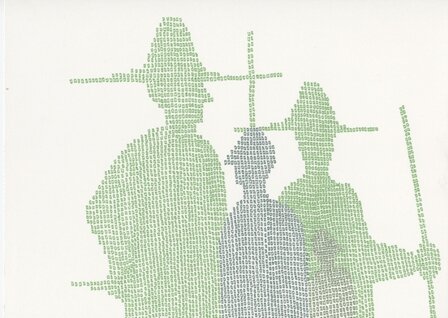 San Francisco and San Antonio don't share too many traits other than their benevolent monikers. Eric Taylor arrived onto the local scene with a subdued and observant manner, something atypical in the art hipsterville of the Bay Area. This new Texan seems to find lots of work for idle hands in the form of repetitive rectangles and clusters of lively algorithms. His latest artistic endeavors are on exhibit at Joan Grona Gallery through the end of the month.
Taylor's drawings belie another side to his oil paintings on wooden panels. In one medium (oil paintings on wooden boxes), he embraces ambiguity by displaying amorphous shapes in layered compositions. In another medium [paint pens/drawings], he creates vibrant, fantastic yet systematic scenes in concentrated drawings compromised of quarter-inch rectangles. To paraphrase the artist, the small, loose grid drawings give the work "the illusion of clarity" found in analog devices and typewritten missives.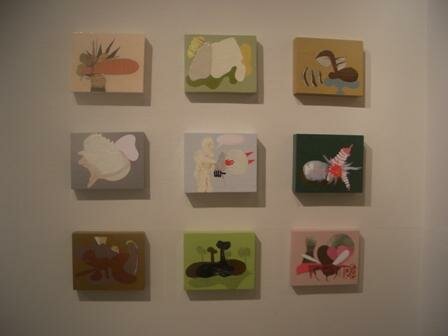 Joan Grona Gallery perfectly suits this show for its voluminous exhibition space and proclivity towards the unconventional. Go see this show!
Leave a Reply