Posted by justin on 11 Nov 2008 at 03:20 pm | Tagged as: art paparazzi, party photos, performance art, possibilities, responses/reviews, vs.
Heres a short visual account of the opening affair at Artpace last Thursday night.  Richie Budd's pounding geriatric light show mixed with Taryn Simon's noise-sensitive Cuttlefish made for an interesting experience..
(Lu Chunsheng's work, also opened that night, is not pictured).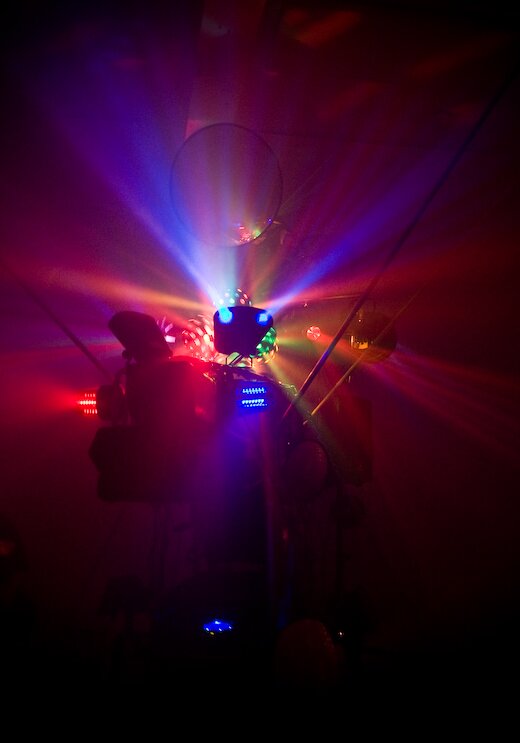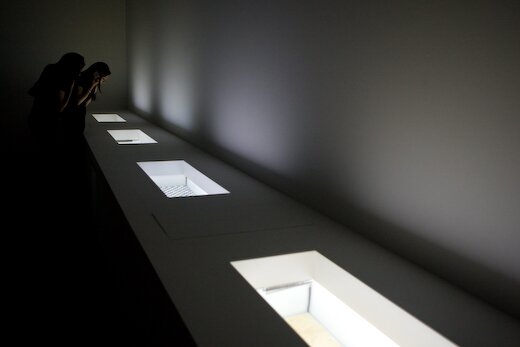 (follow the link for more photos and video of Richie Budd sculpture in action)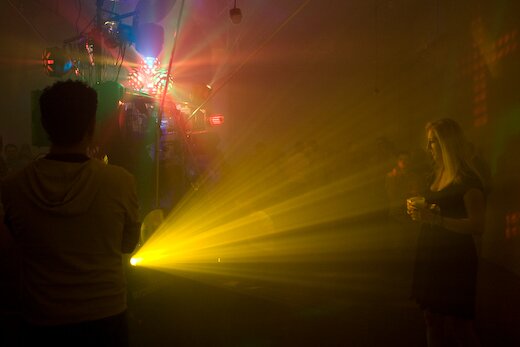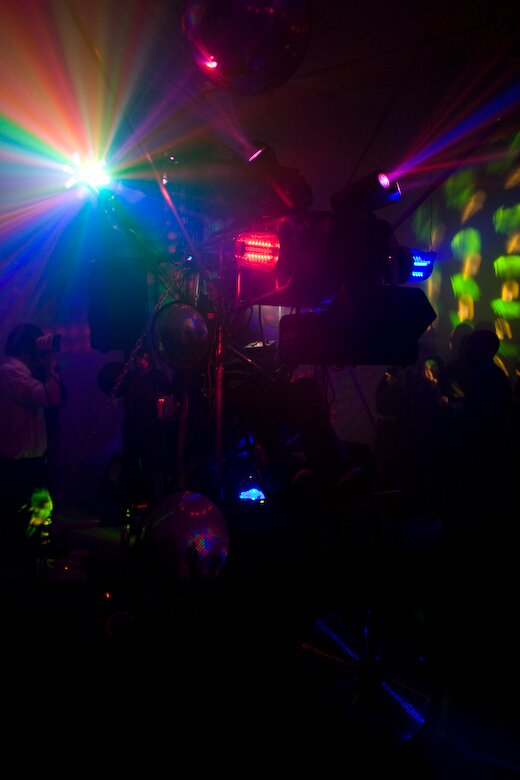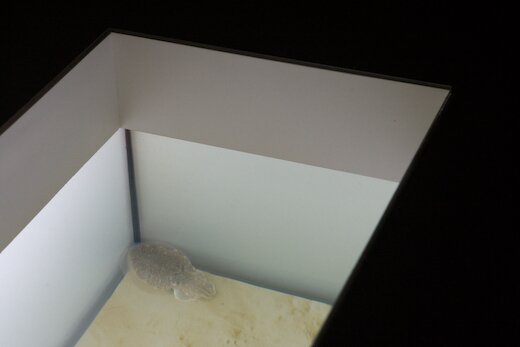 3 Responses to "pounding geriatric light show vs. noise-sensitive Cuttlefish (Richie Budd, Taryn Simon @ Artpace)"
on 14 Nov 2008 at 1:18 am #




go and watch the video in high quality.. it really adds a lot to the presentation.

on 16 Nov 2008 at 9:02 pm #




I see smoke and mirrors…

bomber or bunk?

on 10 Dec 2008 at 6:28 pm #

Mario




I heard all those fish died. Pobrecitos! Thats a God Damn shame.
Leave a Reply