Posted by aaron on 15 Jun 2009 at 05:23 am | Tagged as: coverage, design, music, rock!, typography

An apparently forged Sex Pistols flyer fools Christie's authenticators and ignites controversy amongst internet rock'n'roll/design geeks.
As part of an ongoing project archiving San Antonio music flyers on my Facebook page, I have been frequenting the website Gigposters.com to comb through its San Antonio-related contributions. Early last week, I came across a singular new addition – the flyer pictured above, purporting to be from the Sex Pistols notorious Randy's Rodeo concert in San Antonio on January 8, 1978. (Headline from the next day's Express-News: "Pistols Win S.A. Shootout.") The third date on the Sex Pistols short-lived American tour, it has gone down in punk rock lore as the concert at which Sid Vicious, after being repeatedly hit in the face with airborne full cans of beer, retaliated against the offending audience member's head (and possibly innocent bystanders as well) using his bass guitar.
As a twenty-five year punk rock enthusiast and lifelong San Antonio resident, I had never seen a poster or flyer promoting the show and always wondered if one existed. Several months ago, in relation to my archiving activities, I was contacted by Manney Garcia, who maintains the wonderful San Antonio Texas Punk Rock Archive and is something of an amateur regional punk historian. Among other topics discussed, I asked Garcia if he knew of an existing flyer for the Randy's show. He responded that he had also long wondered about it and had gone to the length of contacting Joe Pugliese, co-promoter (along with Greg Wilson of Stone City Attractions) of the Sex Pistols SA show (as well as numerous other '70's and '80's SA punk/new wave concerts) and brother of show openers The Vamps front-man Frank Pugliese (probably better known as singer for the long-running ur-punk band .) Pugliese informed Garcia that no promotional materials of any kind were made for the show since the Pistols notoriety virtually ensured a packed house.
Gigposters.com is an internet center for designers and enthusiasts of rock'n'roll poster art and features thousands of user-supplied images as well as lively forums for discussion of all things poster design-related. By Wednesday of last week, when I stumbled across it, a debate had already begun in the comments thread about the authenticity of the flyer, and one user had posted the URL for the source of the image – an auction lot on the Christie's auction house website. One of more than 20 Sex Pistols-related lots currently up as part of Christie's annual Popular Culture auction (taking place in New York City on June 23, 2009,) the xeroxed handbill was estimated to fetch between 2 and 3 thousand dollars. The early commentators generally wondered about its authenticity but wanted to believe it was the genuine article. There were questions raised regarding the handbill's odd size (8×8″,) the fact that the year was listed (uncommon but not unknown for rock flyers,) and even the fact that it was properly punctuated ("since when do punks punktuate?") It was further noted that it had almost certainly been made with a vintage analog copier – today's digital copiers produce a very different feel – and that the paper was properly yellowed. Garcia and I both left comments indicating our second-hand understanding that no such flyer existed, and he recontacted Pugliese to inform him and confirm his stance. I also reposted the flyer in my Facebook archive where it drew a number of mixed responses – Bell Solloa, long-time San Antonio music supporter, occasional promoter and friend of Joe Pugliese's, saw it there and also contacted him to verify or debunk the item. His response was that it was indeed a fake, and he emailed Christie's to inform them that they were evidently auctioning a forgery.
Meanwhile, back at Gigposters, font-obsessed designers has begun picking apart the individual elements of the ransom note-style handbill, which apes designer Jamie Reid's famous logo and other Sex Pistols artwork. It was noted that the letters forming "land" in the word "England" appeared to be identical to Microsoft Comic Sans, a computer font not made available until 1995 with the release of Windows 95. Gigposters user "anchoresse" (aka Omaha, Nebraska designer Eric Nyffeler) did an overlay using Adobe Illustrator to compare the font with the flyer (see below.) Without changing the software's default settings, it was a near-perfect fit. A number of the designers volunteered to email Christie's and inform them of the seemingly damning evidence of forgery. A few dissenters, particularly the well-known Tacoma, Washington poster and album cover artist Art Chantry, played skeptic to the skeptics and stated that MS Comic Sans was possibly based on an old print-based typeface, in spite of its designer's claim to have originated it by hand in 1994 using 1986 comic book series The Dark Knight Returns and Watchmen as visual references. Chantry in particular noted seeming small differences between the font and the flyer, and claimed to have seen identical typefaces in old publications, although he declined to look them up, stating he didn't have time to do the time-consuming research in his collection for an unimportant internet debate. To this date, no similar typefaces have been demonstrated, and the majority of Gigposters users seemed to have been swayed by the compelling similarity. No one has come forward to say they remember seeing the flyer at the time – indeed many who were around at the time have stated that they have not seen it before, and no other copies of it have been documented.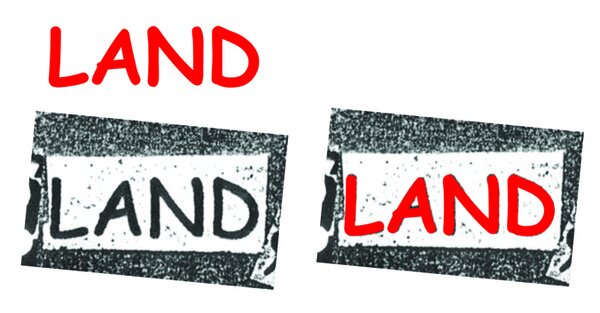 On Friday, Nyffeler heard back from Christie's with an email saying his message would be forwarded to the specialist in charge of rock memorabilia and thanking him for his interest. The same day, Joe Pugliese received an email from Simeon Lipman of Christie's, informing him that the handbill had come from the vast collection of the late Greg Shaw, publisher and editor of the well-known (in rock'n'roll circles) '70's LA-based fanzine Who Put The Bomp, aka Bomp! Shaw had written for a wide variety of rock publications including Creem and Rolling Stone, later starting a record store named after the 'zine, and eventually a record label – Bomp! Records – which also became one of the first independent music distributors in the US. Evidently, since Shaw had such a renowned rock'n'roll collection and the flyer was clearly on vintage paper, Christie's authenticators accepted it's provenance without a great deal of research. Lipman debated with Pugliese, arguing that a record store, record company employee or even the band themselves could have made the flyer. Pugliese countered that a record store would have listed itself as a ticket outlet and that the band and record company had no advance men in town for the show, and heatedly stated that "crass commercialism and scams is everything the punk movement is against!" Lipman thanked him for his passion and promised that research was ongoing. Later the same day, Pugliese received another email from Lipman informing him that the auction would be pulled. Late Friday, the auction page was indeed removed from Christie's site.
You can read all about the Sex Pistols anarchic Texas adventure in this ten chapter feature compiling writing from many different sources, including San Antonio filmmaker Jim Mendiola's piece from the SA Current's 25th Anniversary coverage; fans who attended the show; Johnny Moped, who traveled with the band on tour; and an interview with Frank Pugliese of The Vamps/Mystery Dates/Sons of Hercules. The original comments thread on Gigposters is gone, as the site admistrator, abhorring fakes, evidently deleted the picture upon being satisfied that it wasn't real. Unfortunate, as it was a fascinating document of collaborative web-based detective work. However, the follow-up forum posts are still viewable.
9 Responses to "San Antonio's Outrage! or, The Great Rock'N'Roll Poster Swindle"
on 15 Jun 2009 at 10:32 am #




Somewhere in Time

on 16 Jun 2009 at 9:23 pm #




for those that can't get enough font geekout, there is a parallel discussion here: http://www.typophile.com/node/58945




[...] See, San Antonio's Outrage! or, The Great Rock'N'Roll Poster Swindle. [...]

on 19 Jun 2009 at 1:32 pm #

Paul Moran




Aaron,

As an interested contributor to the Christies auction coming up in June, I was more than impressed by your execellent article regarding the 'forged' flyer. Very informative and well versed.

Regards

Paul

on 25 Jun 2009 at 9:09 am #

gary whitford




I was at that concert, wearin' my Thin Lizzy mirror pin. We had worked on Sawyer's sauna that afternoon. Zimmerman did some filming on 16 mm – I don't know whether he shot at the concert or not. I remember the feeling of the scene. It was interesting.

Historical documentation, with hysterical vibes underscoring what's real and what's made up, what really happened and what happened in pursuit of legend, it's like noblsavaj says:

"What causes tragedy? What causes fortune? What does it matter?"

on 09 Oct 2009 at 10:35 am #

SiPlus




FAIL




[...] one has accused us of faking the Pisces record). When I stumbled across this little article on the complicated history of a punk flyer, I knew the bar had been [...]

on 23 Jan 2010 at 9:09 am #

haba




Actually the font on the poster does not seem to be exactly comic sans. In fact the lines of the letters are more narrow than in comic sans, and in some places they do not have equal width (for example, vertical and horizontal lines in "A"). The difference is very subtle, and, probably, it is just a noisy and distorted copy of a comic sans. Yet this poster looks very suspicious.




I reallt loved reading this :P You should write more often
Leave a Reply